Learn how others think. Think like them for them, or their projects!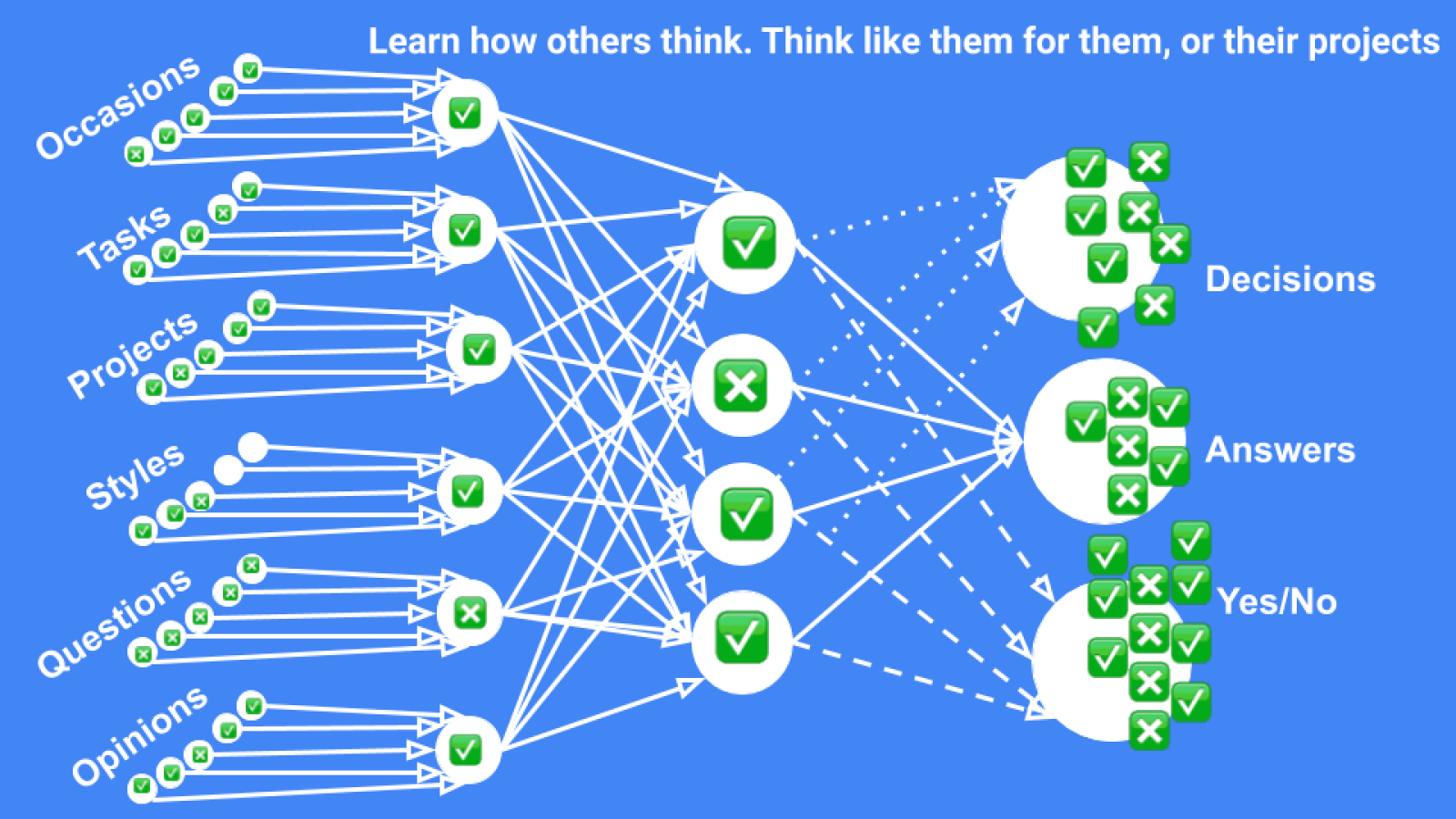 Learn how they like things, or how they measure things.
Example: Your manager or team lead
Do you want to ask a question?
Ask it to yourself first. then ask it and record that you were right or wrong.
By time, you could autopilot the personality, the taste of things, in your head and it could work 80% to 90%.

This will save you time, and most of all save your lead manager's time!
For sure a human sync is important. By number of occasions, tasks, projects, styles selection, questions, and opinions on things!
Tags